Top 10 Most Beautiful Roses In The World
1. Double Delight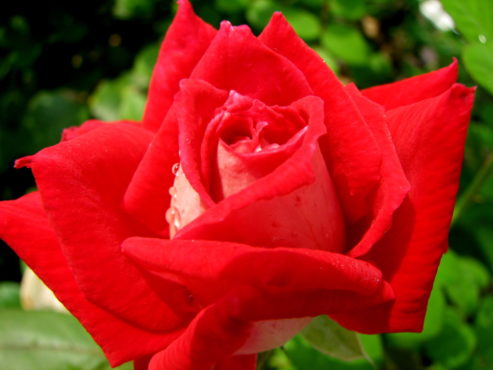 The double delight is truly one of most wonderful roses in the world. It is renowned both in beauty and fragrance. This amazing plant bears large, creamy blossoms edged with striking red color. Each bloom has 30-35 petals. The double delight roses also produce intense spicy fragrance throughout the blooming season.
The double delight roses are definitely a good choice for cutting edge garden and display shows. To develop a striking, rich color, the double delight rose should get full Sun exposure. It grows to a height of approximately 1.5 meters.
Pruning in the spring is another important thing you should consider. It will definitely bring more flowers to your double delight plant. The large, colorful and high centered blooms will appear from spring through fall.
Additional Info
Class : Hybrid tea.
Flower type : Double.
Blooming : Spring through fall.
Caring : Full Sun, moderate watering and pruning in spring.
Afterthoughts
Throughout the history, there is no other flower as celebrated as roses. They symbolize everything to everyone – love, gratitude, appreciation, spirituality, passion, enthusiasm, friendship, joy and good health. Roses can definitely bring positive changes in our life by inspiring the mood and emotions.