Peru is a representative democratic republic divided into 25 regions. It is a developing country with a high Human Development Index score and a poverty level around 25.8 percent. Its main economic activities include mining, manufacturing, agriculture and fishing.
The Peruvian population, estimated at 31.2 million in 2015, is multiethnic, including Amerindians, Europeans, Africans and Asians. The main spoken language is Spanish, although a significant number of Peruvians speak Quechua or other native languages. This mixture of cultural traditions has resulted in a wide diversity of expressions in fields such as art, cuisine, literature, and music.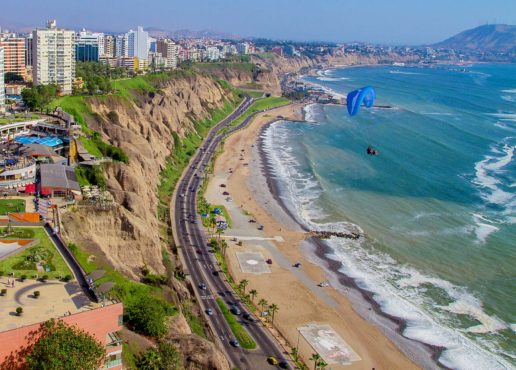 The name of the country may be derived from Birú, the name of a local ruler who lived near the Bay of San Miguel, Panama, in the early 16th century. When his possessions were visited by Spanish explorers in 1522, they were the southernmost part of the New World yet known to Europeans. Thus, when Francisco Pizarro explored the regions farther south, they came to be designated Birú or Perú.
An alternative history is provided by the contemporary writer Inca Garcilasco de la Vega, son of an Inca princess and a conquistador. He said the name Birú was that of a common Indian happened upon by the crew of a ship on an exploratory mission for governor Pedro Arias de Ávila, and went on to relate more instances of misunderstandings due to the lack of a common language.
The Spanish Crown gave the name legal status with the 1529 Capitulación de Toledo, which designated the newly encountered Inca Empire as the province of Peru. Under Spanish rule, the country adopted the denomination Viceroyalty of Peru, which became Republic of Peru after independence.