8 Most Beautiful Places In South America To Visit
7. Atacama Desert, Chile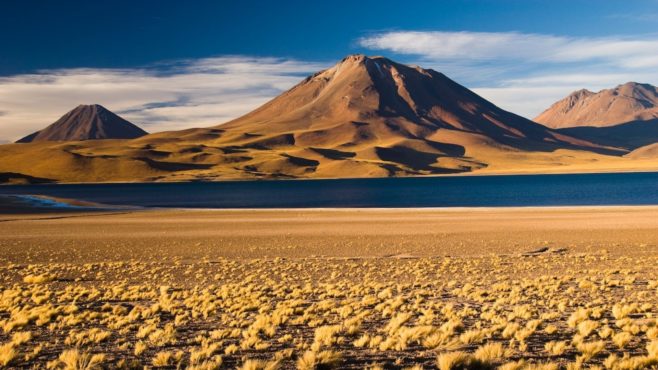 Reasons To Visit Atacama Desert
The Atacama desert located in the Northern Chile is the most driest non-polar place on Earth. This arid landscape mainly composed of salt lakes, red canyons, dry mountains and sand across an area of 41, 000 square miles. The temperature at the Atacama varies between 26 degree Celsius and -2 degree Celsius.
The unbelievably dry Atacama desert receives an average of 1mm rainfall per year.
The unpolluted, clear sky makes the Atacama as a best stargazing destination. Several top observatories have been also situated on this desert.
The Valle de la Luna or valley of the Moon located 15 km away from the town of San Pedro de Atacama in the Atacama desert is named after its Moon-like landscape. You will see a wide range of sand and stone formations there.